10Pcs 18x100mm Knife Blades Snap-off Blade cutter spare knife blade Hand Tools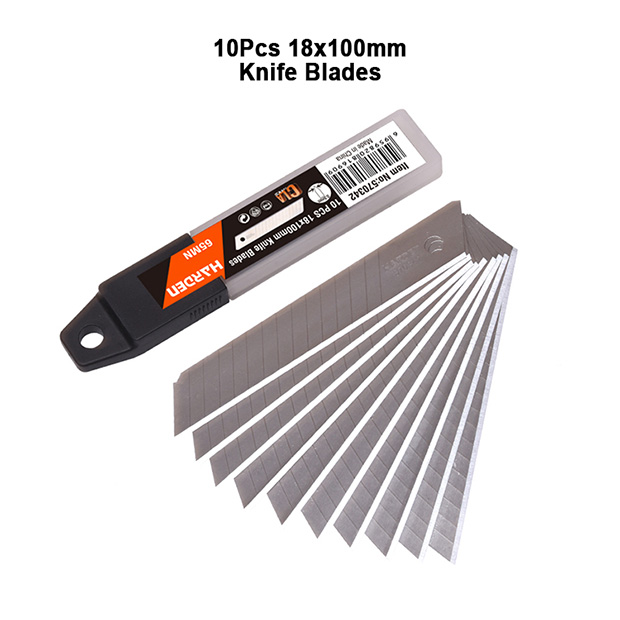 Professional grinding, high-quality, sharp and durable High carbon steel art blades, broken edge, neat, sharp blade tip still.
Applicable to: Unpacking, plywood, wood, wallpaper, corrugated paper, film, acrylic board, gypsum board, carpet, density board, fiber, handicraft art production and so on.
Fast cutting & long life & Stable performance.
Working safe, quiet, and precise. reducing cutting & working time.
Good cutting result and high efficiency.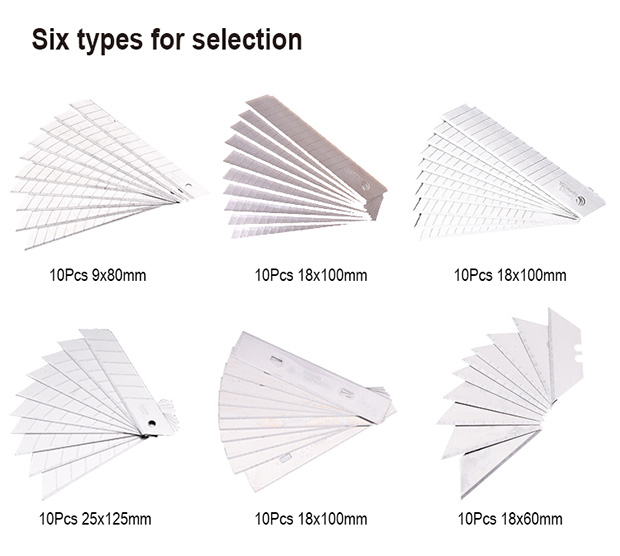 Six types for selection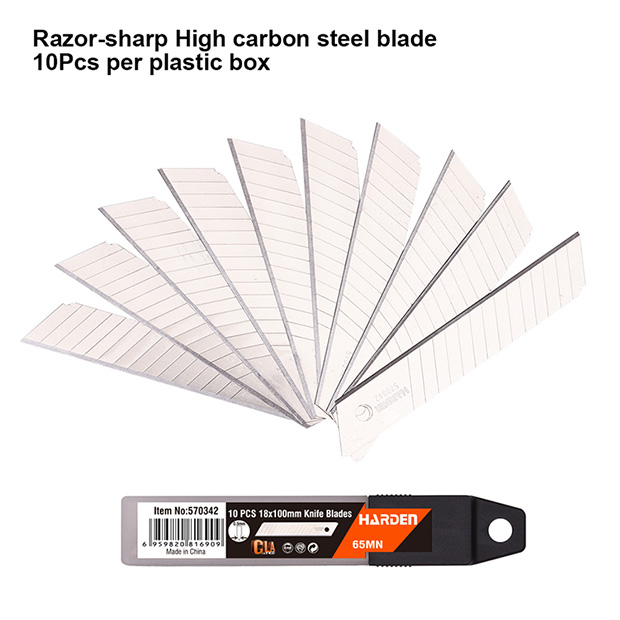 Razor-sharp High carbon steel blade
10Pcs per plastic box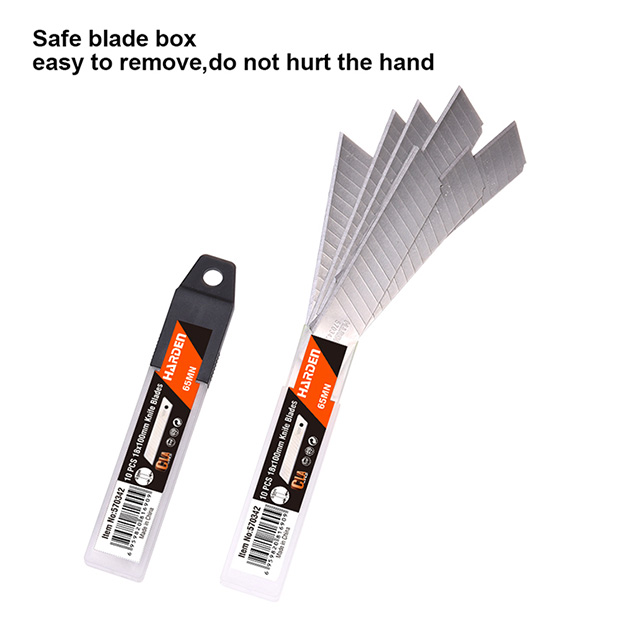 Safe blade box
easy to remove, do not hurt the hand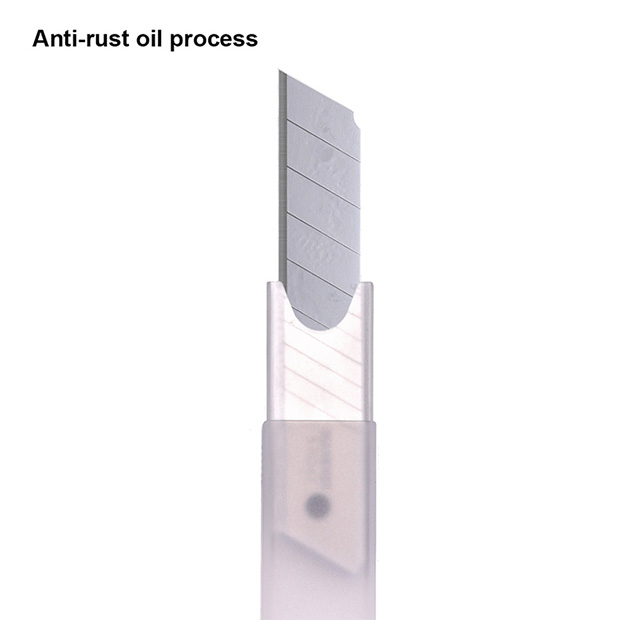 Anti-rust oil process
Anti-rust treatment, long-term storage is not easy to rust.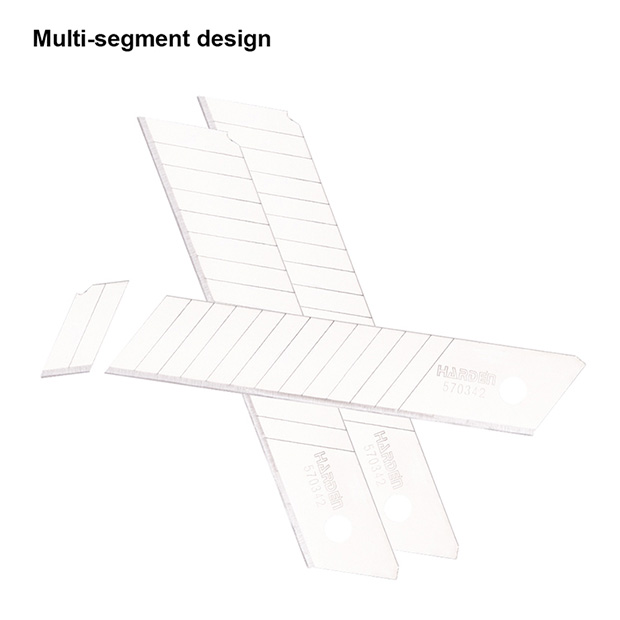 Multi-segment design
Using utility knife folder, the blade can be used multiple times.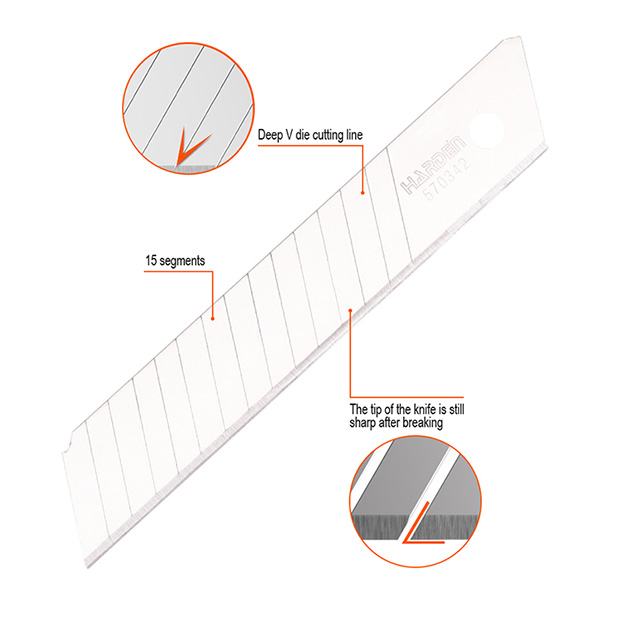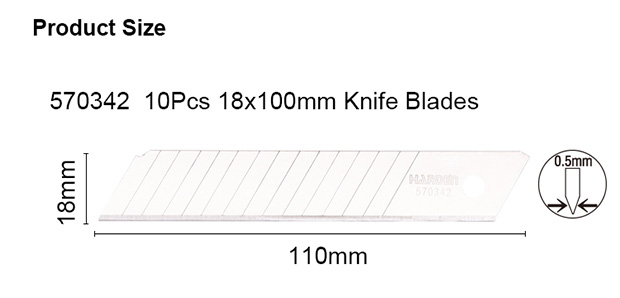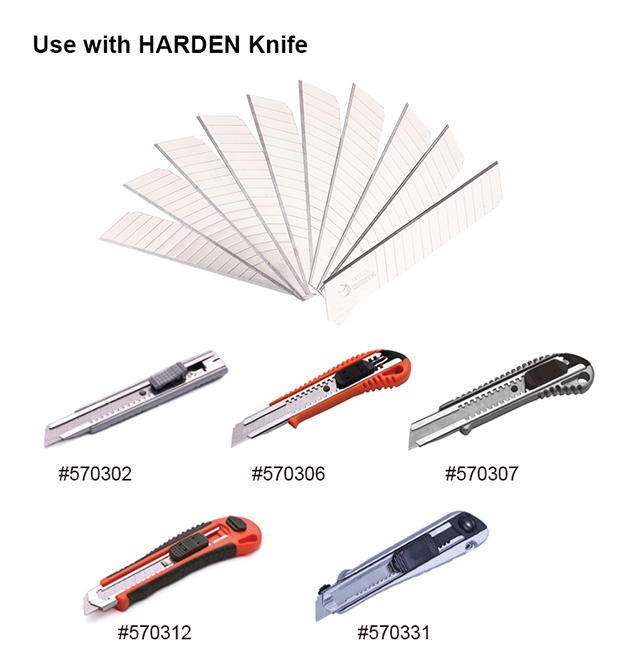 Use with HARDEN Knife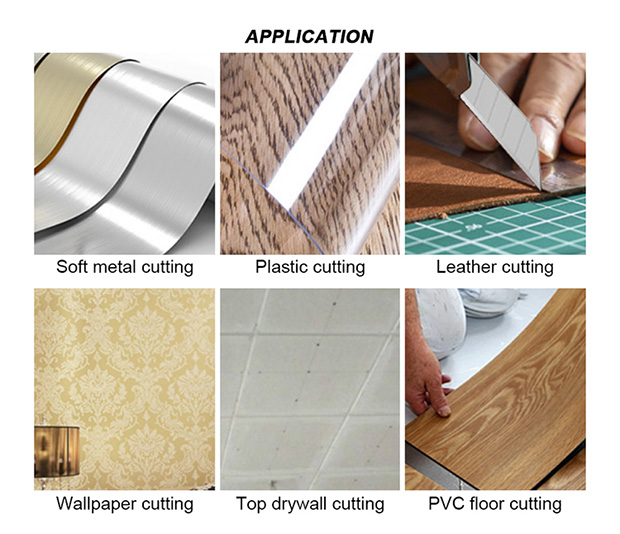 Application
Soft Metal Cutting
Plastic cutting
Leather cutting
Wallpaper cutting
Top drywall cutting
PVC Floor Cutting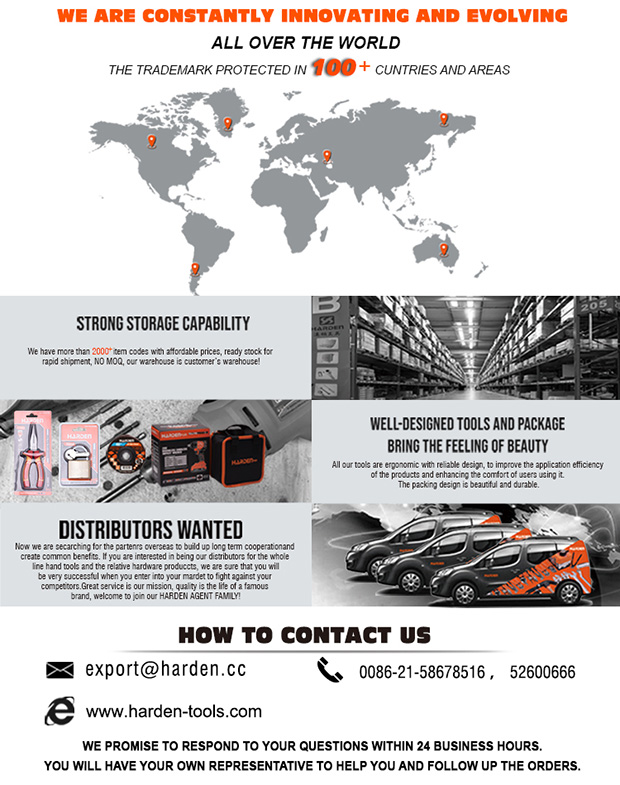 ITEM NO.

SIZE

BARCODE

INNER/

CTN

OUTER/

CTN

G.W/

CTN

N.W/

CTN

LEN/

CTN

WID/

CTN

HEI/

CTN

570342

10Pcs

6959820816909

20

240

18.3

17.3

23

28.5

18.5